Full Tilt residency program offers a variety of accommodations. Two studio spaces 650 sq. ft. are available at the farm with private washroom/ shower facility, work space, bedroom and a communal kitchen and dining area. These farm studio spaces are currently available seasonally from June-October.
The rates for these accommodations vary depending on the length of your visit. A one week stay for a residency visitor is $600 for one person and $800 for two persons sharing a studio space. A month residency for one person is $1000 and for two $1,500. The length of a visit may vary depending on the research you plan to carry out while in the area and the rates will reflect this variability.
Visitors to Full Tilt are encouraged to make arrangements for their own transportation. There are several car rental services in the Corner Brook area but these must be reserved well in advance of a visit. There is limited shopping in the area two small grocery and hardware shops and a liquor store. This is a rural environment and is limited in available supplies. If transportation from the airport is required an arrangement can be made for pickup for a fee. Please let us know well in advance of your travel requirements.
The Full Tilt advisory committee Robyn Love, Craig Francis Powers and Colette Urban will make a selection from the submitted applications. You may apply at anytime. Residencies are subject to this submission process and the availability of space.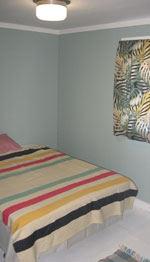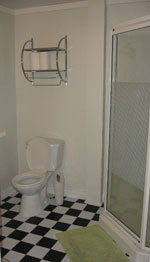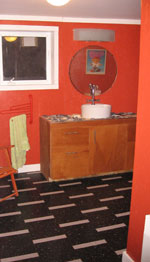 To book accommodation please use the General Enquiry form on the Contacts page.
Please note: A 13% HSTax must be added to all prices