AT FULL TILT: Colette Urban in Western Newfoundland -- Opening reception: Friday, February 8, 2019
February 9 - April 21, 2019 at The Rooms, St. John's, NL, Canada
This posthumous exhibition celebrates the legacy of Colette Urban (1952-2013), exploring her distinct way of living and becoming through her art. Known for performance art, sculpture and installation, Urban approached the politics of her time in a disarming and humorous manner that challenged the boundaries between artist and audience. She was drawn to western Newfoundland by its epic beauty, and retired from teaching in Ontario in 2007 to initiate an artist retreat and residence in McIvers, NL. Through the Full Tilt Creative Centre, Urban became a beloved and influential part of the development of performance art in this province. (from the ROOMS' website)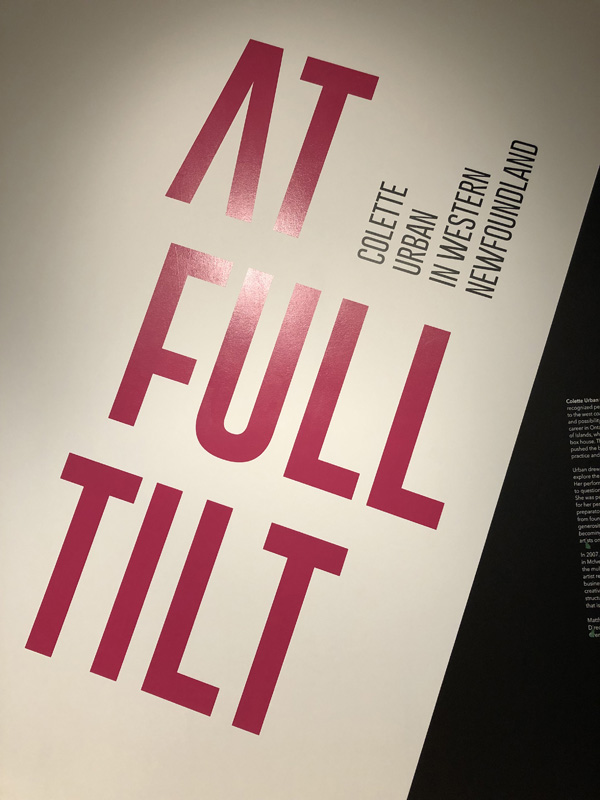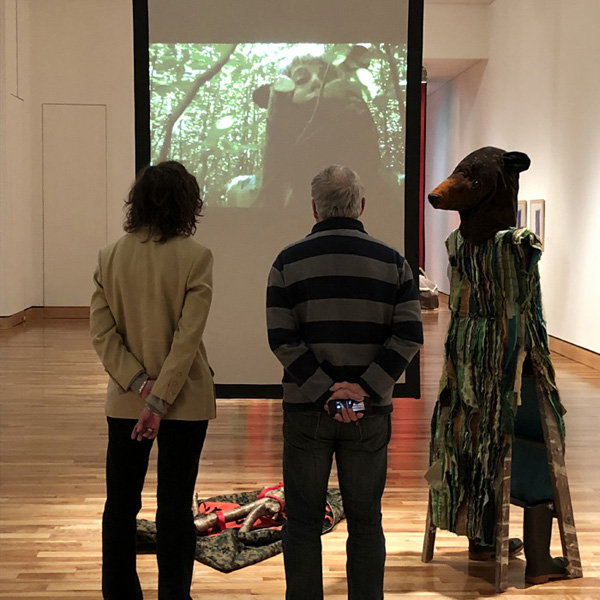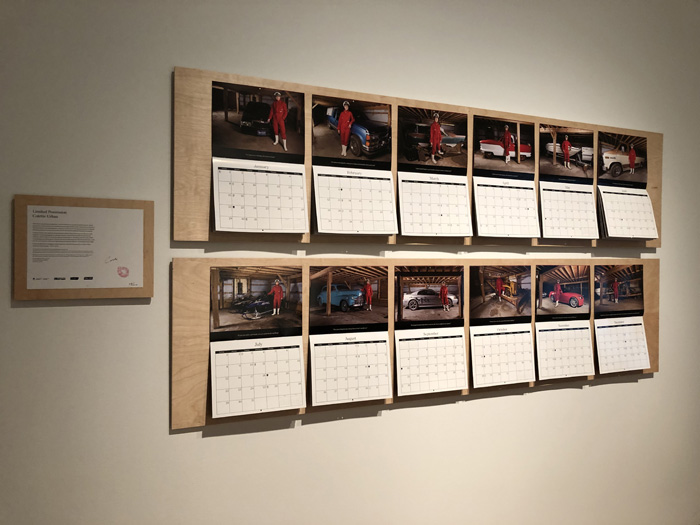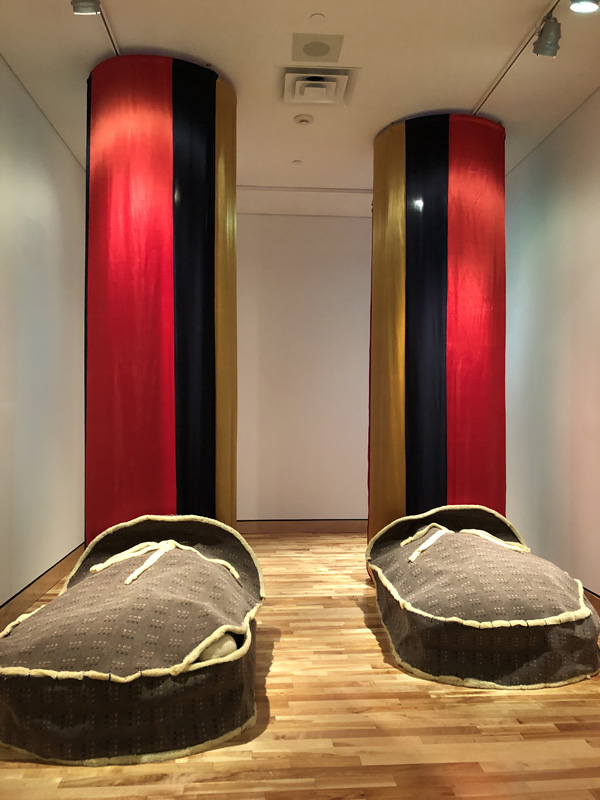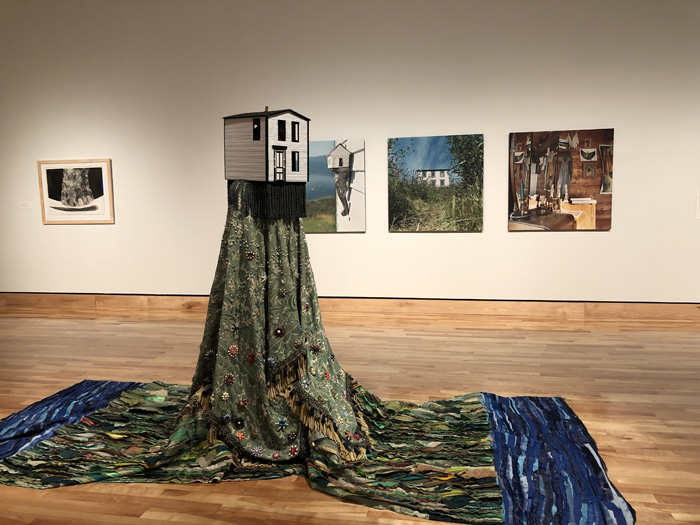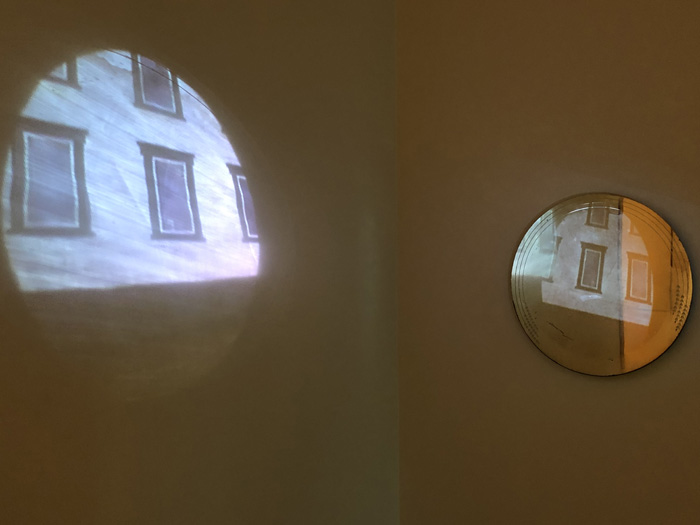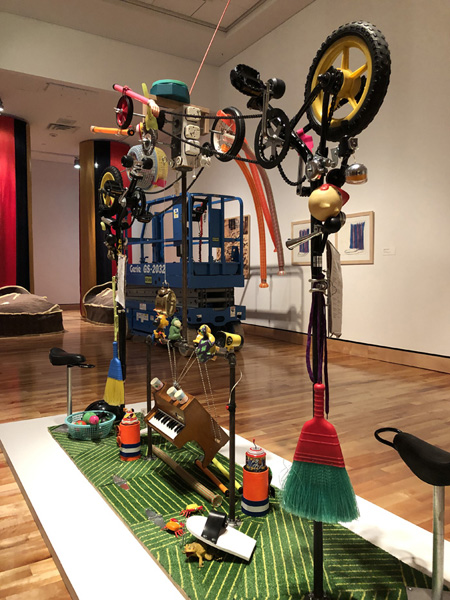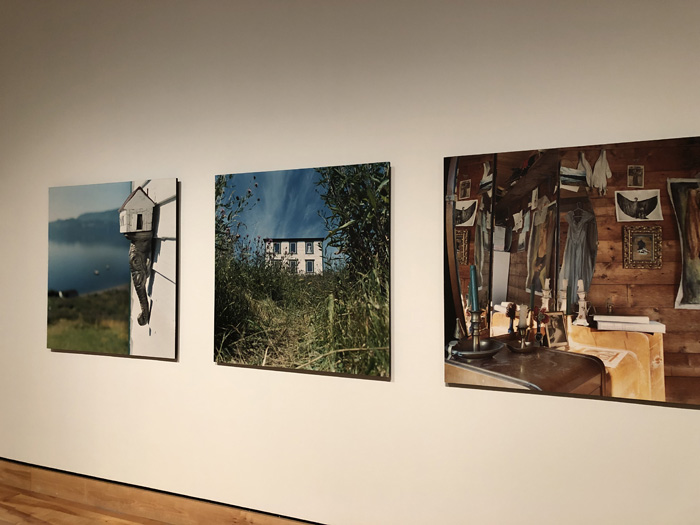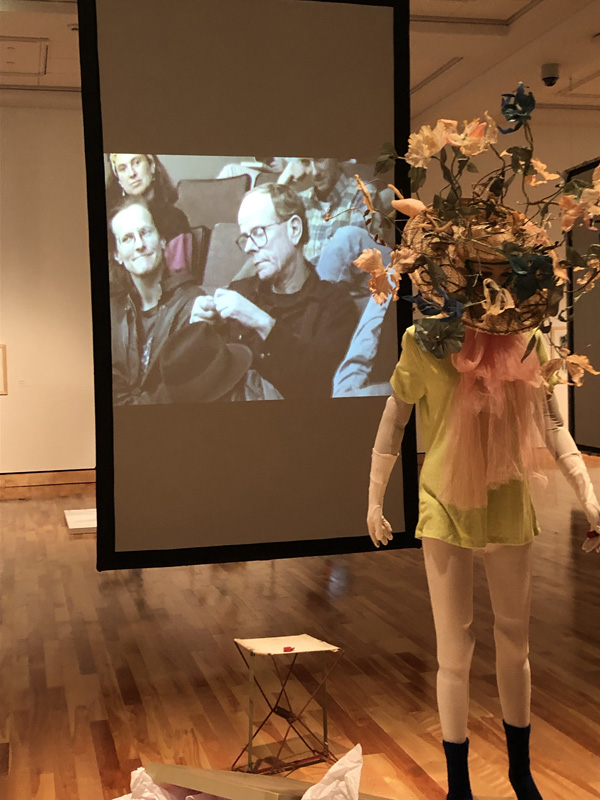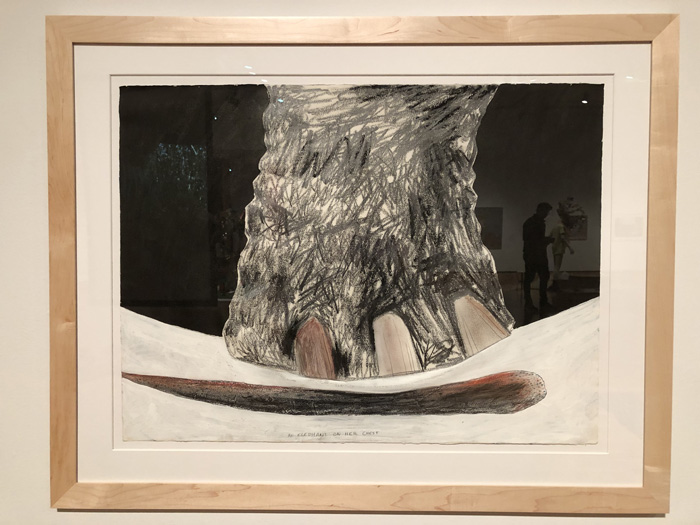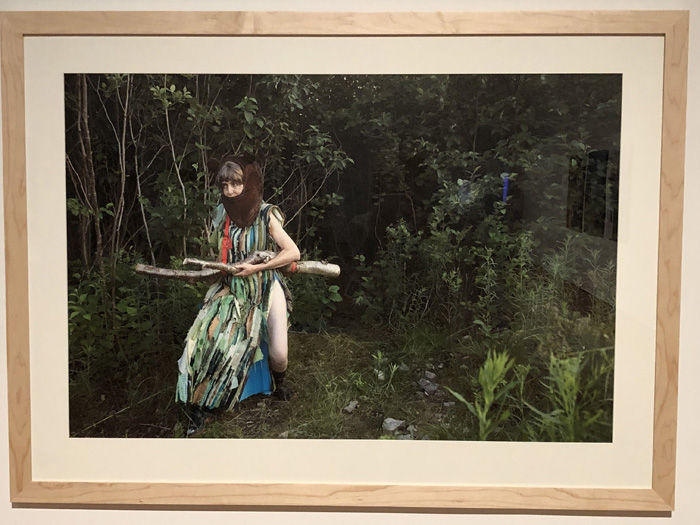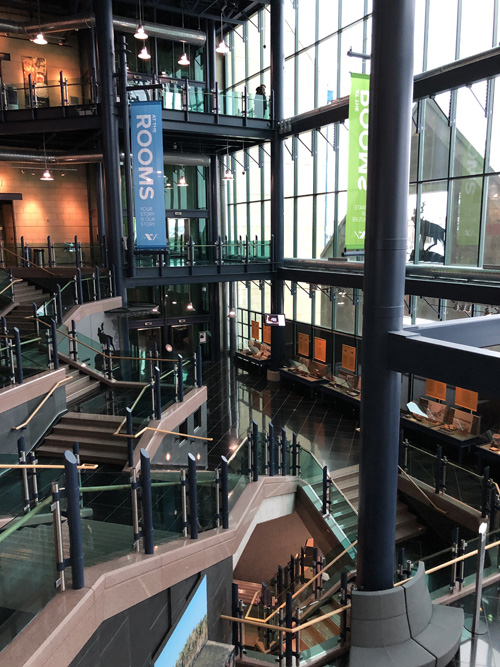 Image credit: Julie Urban
Colette Urban: Gambler
Jan 19 - Mar 24, 2019 at Surrey Art Gallery, Surrey, BC, Canada
"Try and solve a mountain of puzzle pieces in this interactive sculpture."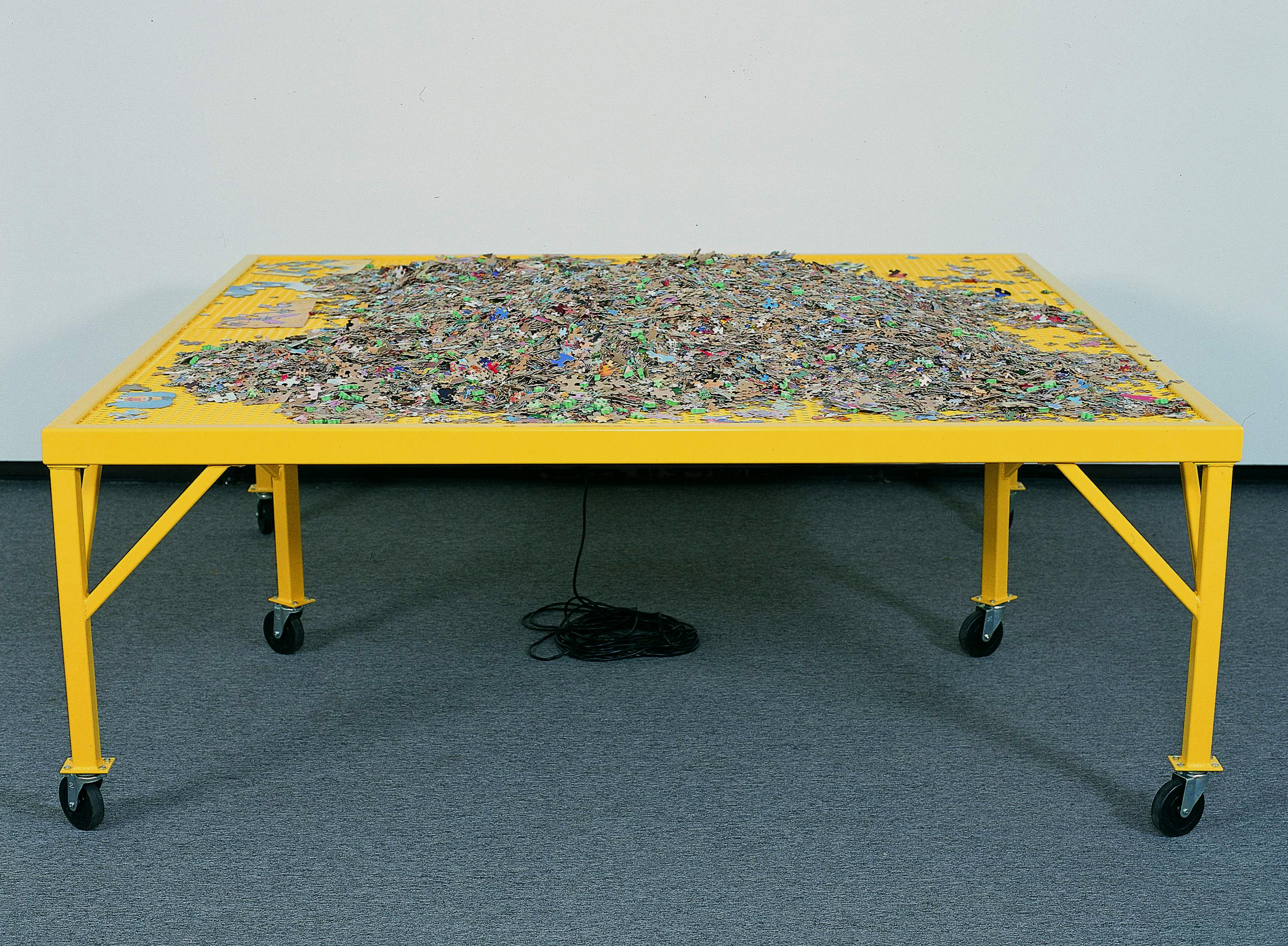 Colette Urban's art practice has explored the manner in which artworks might also function as games to play and perform. Gambler consists of thousands of loose jigsaw puzzle pieces piled upon a custom-designed industrial work table. This interactive sculpture was inspired by the urban transformations of Vancouver's False Creek lands during Expo 86. Gambler invites visitors to sort, assemble, and dismantle the pieces. While visitors work on the sculpture, a soundtrack of an active bingo parlour plays in the room. On one hand, Gambler represents the overwhelming fragmentation of information in our daily lives. It also asserts the human need to create— to make sense of the many images that come across our path.
Image credit: Colette Urban, Gambler, 1986, painted steel, jigsaw puzzles with audio. Collection of Surrey Art Gallery.
(from Surrey Art Gallery's website)
A brand-new sign for the Colette Urban Memorial Trail has just come up!
January, 2016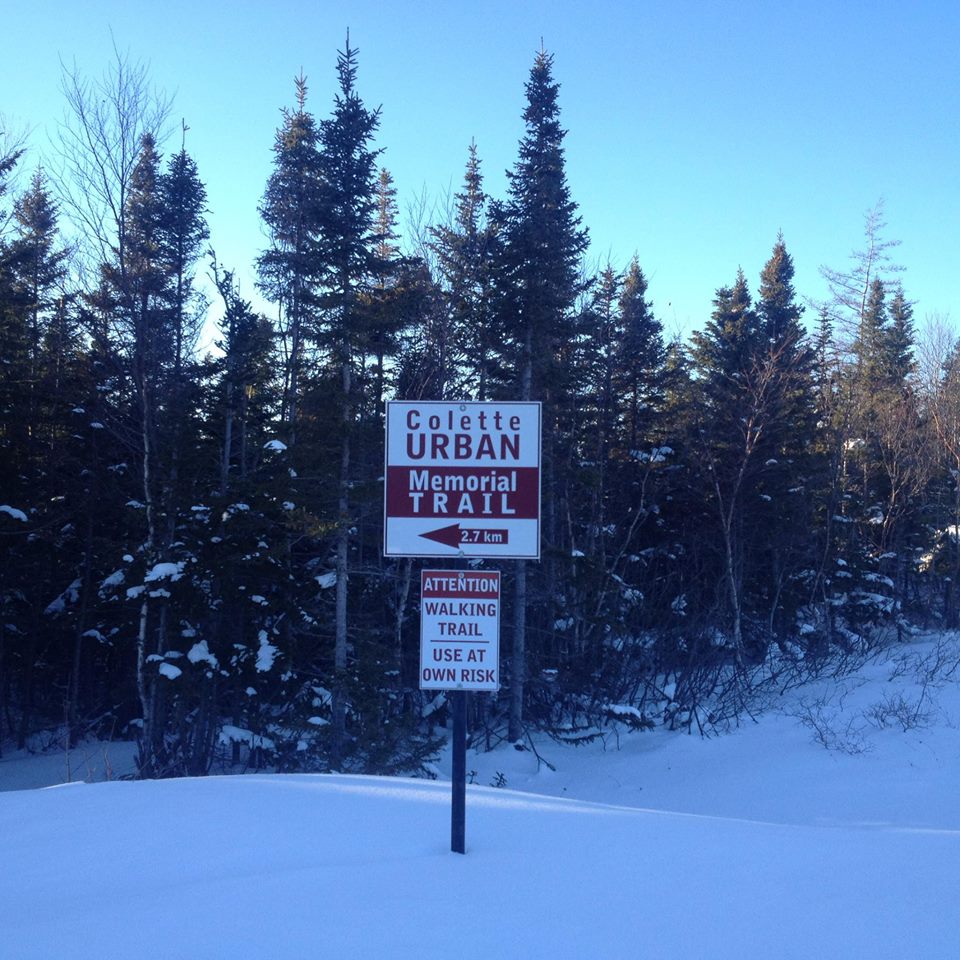 Colette was a prominent citizen in the town of McIvers, New Foundland. McIvers' community was very fond of Colette and had a lot of respect and admiration for her. She served on the Town Council for almost a full-term, and did a lot of work towards bettering this trail, which overlooks Full Tilt and Colette's beach. The McIvers Town Council with its Mayor Warren Blanchard passed a motion to name the trail in Colette's honour in 2013. The town of McIvers have done a lot of work on the trail since then: a platform has been installed at the top, two picnic tables, and some patio stones. They plan to do more work on it by installing more interpretive information and eventually, they'd like to put up a plaque telling people who Colette was. The trail can be walked anytime of year and can be snowshoed in the winter.
Thank you to Ingrid Mary Percy for the photo and talking to Warren Blanchard and other members of the community for the information
DANCING MAMA
October 8 - December 5, 2015 at Coreana Museum of Art, Space*C
Colette's work and the film on her, "Pretend Not To See Me" by Katherine Knight will be part of this exhibition in Seoul, Korea, which showcases "stories of women in the context of contemporary art, and takes a close look at female performance artists in the 2000s". The opening reception is on October 8, 2015 at 6 pm (KST) -- How exciting!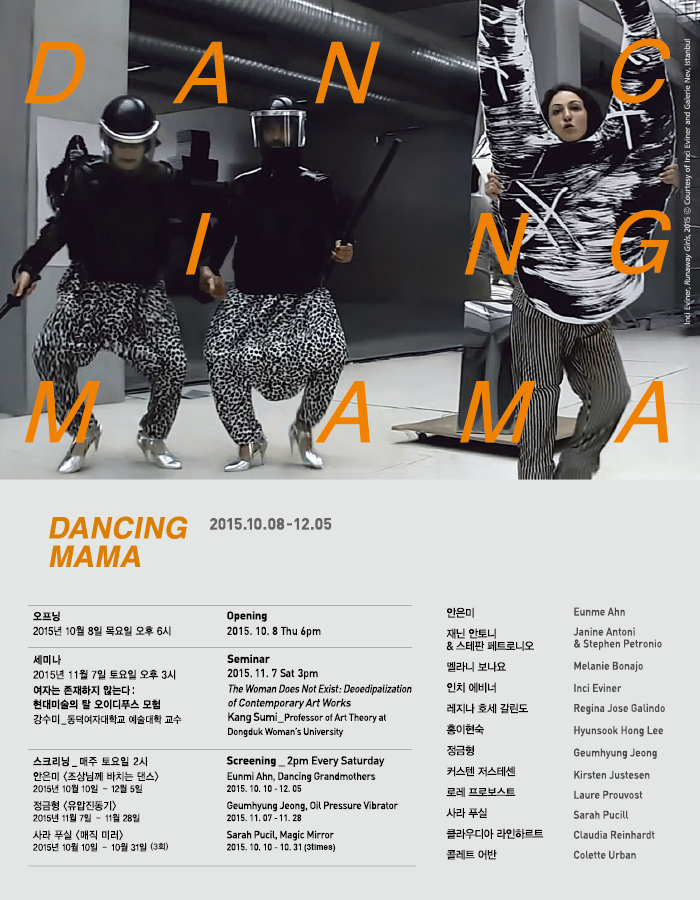 The Travelling Republic - Gerri Lynn Mackey, Ingrid Mary Percy, Colette Urban
June 27 - July 26, 2014 at Open Space, Victoria, BC
A HOLLYWOOD-esque, sign-making residency. A clown painting performance. An Ugly Stick workshop. A touton and molasses breakfast and Discovery Day walking parade. A screening of Pretend Not to See Me: The Art of Colette Urban -- The Travelling Republic is an interarts, collaborative ode to Newfoundland and Labrador, the creative spirit, collaboration, and outlaw imagination (from the Open Space's website)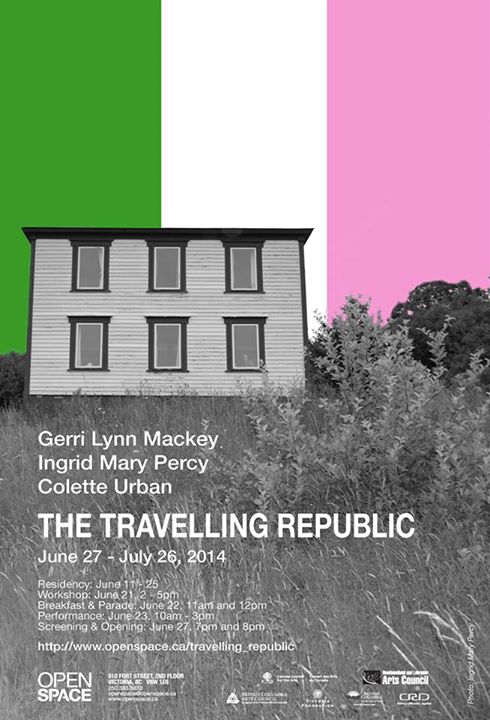 Colette Urban: Incognito
October 19th, 2013 to January 5th, 2014 at Museum London, London, Ontario
Please join the Reception, Film and Performances: Friday, November 1, 2013 at 7:00 pm
The exhibition will be accompanied by a comprehensive publication featuring texts by Robert Bean, Corrina Ghaznavi, Kathleen Ritter and Melanie Townsend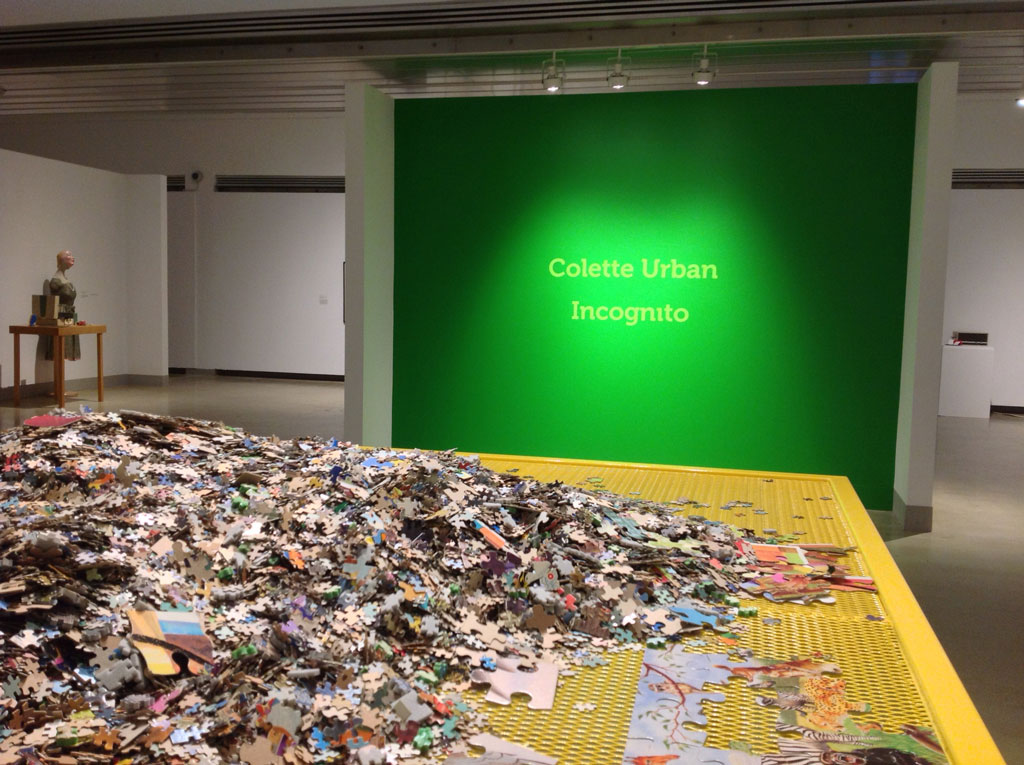 Colette Urban received The Long Haul Award for the 8th annual Excellence in Visual Arts Awards by VANL - CARFAC
The Long Haul Award recognizes a substantial contribution to the visual culture of Newfoundland and Labrador by a senior artist. The eighth annual Excellence in Visual Arts Awards took place on May 24th, 2013 at the Rooms, St. John's, Newfoundland.
Last summer, Full Tilt Creative Centre and Colette Urban organized Polyglot Plot, a five-day colloquium/workshop that brought together established artists and academics – from various disciplines – who bow towards a future that values artistic expression and supports environmental sustainability.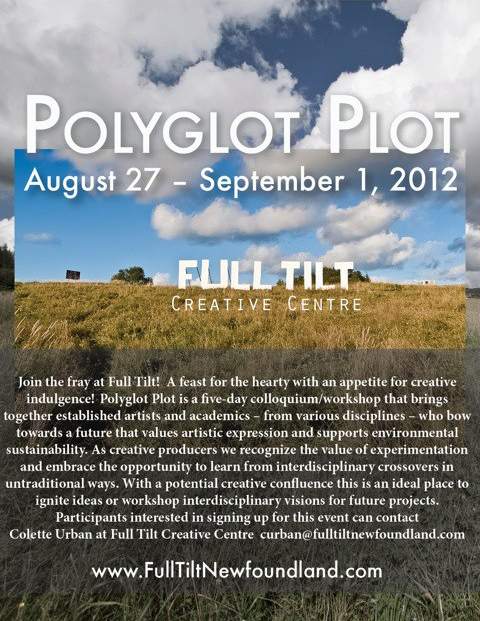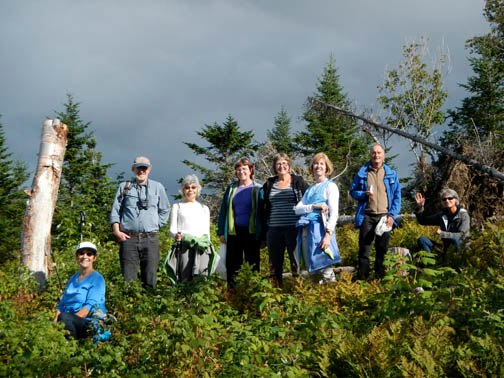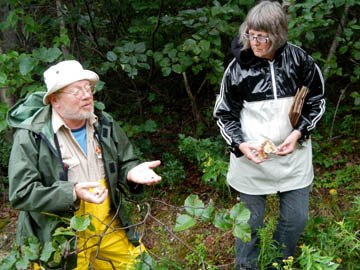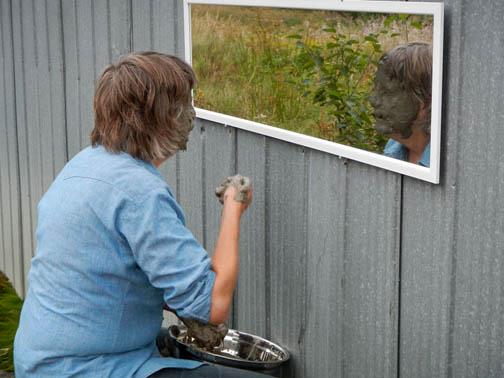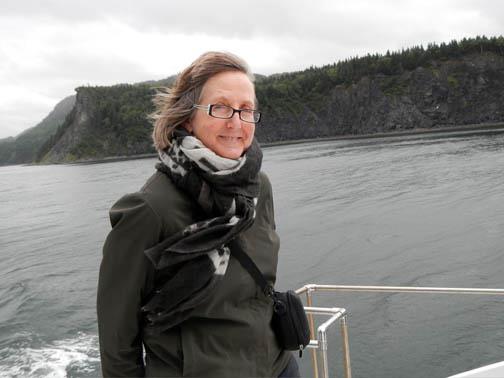 filmed by Sonya Schönberger
"The Polyglot Plot at Full Tilt was a transformative time -- I am in awe of the way you pulled it all together with your inimitable flair, grace, and calm...None of this would have happened without you. I am not overstating to say you changed lives this August!" -- Lorri Neilsen Glenn, participant
Pretend Not To See Me, a film by Katherine Knight
What does it mean to live on the edge of the country, but at the heart of art? This and other questions are explored in Pretend Not to See Me, a whimsical film about performance artist Colette Urban that reminds us to believe in ourselves.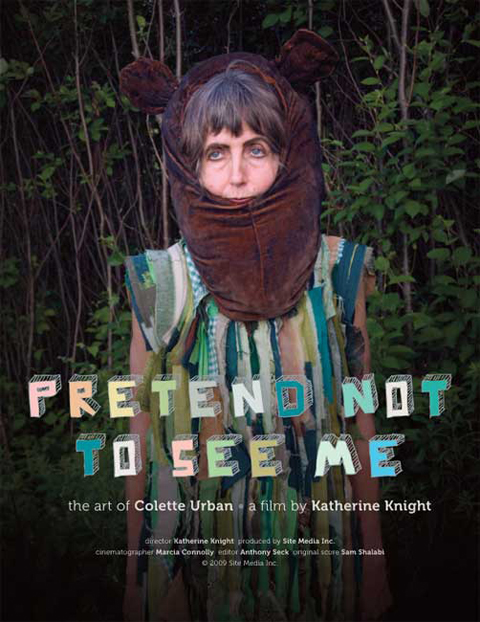 Go to the film site